When should you see a vet?
When should you see a vet?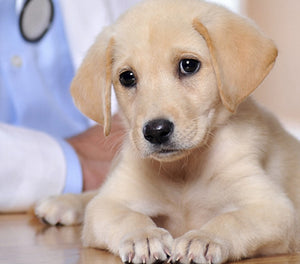 When should you see a vet?
I have seen this question floating around the pet community for a long time. The truth is you're better safe than sorry and if you notice your pet acting strangely you should reach out to a veterinarian right away. Just to reiterate reach out to a vet if your pet looks sick.
I Don't Have The Money
The statement that I hear from a lot of new pet owners is "I don't have the money to take the pet to the vet." Money is a huge concern especially when surgery on your pet is recommended from the veterinarian clinic. The best method to avoid the situation is regularly scheduled visits to the vet at least once a year. This can still cost you a few hundred every year, but you can take solace in the fact that your pet is happy and healthy.
Do Your Research
Its not enough just taking your pet to a vet and in some areas, you might not have one available. If you own a reticulated python you don't want to take it to a general veterinarian. You must do your research on what clinic is best for your animal. Vets are like doctors you don't want to take your precious Dog, Cat, Snake, Fish to a back-alley vet clinic. Cheap service isn't good and good service isn't cheap.
The Best Medicine
The best medicine for your pet is to prevent an issue from occurring. Make sure what ever pet you own that its parameters are met. If you own a reptile make sure there is a heating element for it. If you have a fish tank you generally need filters to keep the water clean. If you own a dog don't feed it chocolate. In the short term you can say well my pets are doing fine, but in the long term your pets aren't happy, and it can kill your pets. General maintenance and care is the key to a happy healthy pet and remember it is a live animal not a stuffed one.