When is Dog Panting considered to be dangerous?
When is Dog Panting considered to be dangerous?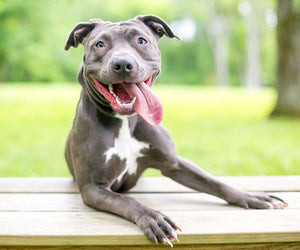 When is Dog Panting considered to be dangerous?
This is a very serious topic that many dog owners aren't always so sure about but when you read the signs and realize there's an underlying cause that's attributed to their panting habits and behaviors whether excessive or not, it's important to first know and understand your dog to figure out if such behavior is abnormal and immediately report such behaviors to your local veterinarian.
Panting is a completely normal reaction that dogs do all the time, every day and sometimes every few minutes of everyday, so it's not always so simple to pin point when panting is considered to be excessive. Dogs pant when they're excited, when they exercise, or when they're extremely hot and need to cool off during those summer months as their way of retaining oxygen, but excessive panting is a something to pay special attention to as their could be internal underlying illnesses that range from respiratory issues to issues related to pain stemming from broken bones or even coping mental issues that are connected to something traumatic. The untrained or even trained eye can't always pin point why their dogs are panting more than usual therefore if you can't always spot it than it's something you should definitely go get checked out and in rare or extreme cases may require an X-ray or an MRI scan.
Dogs Panting habits fluctuate depending on the breed of dog you own and in many cases it's normal for such breeds to pant harder and longer depending on their age. But if it seems abnormal and left untreated such behaviors can lead to Heat Stroke, Heart Failure, Kidney diseases and Lung-Related issues and diseases such as very serious tumors. While we can't control these issues, we can surely minimize the damage under those more severe cases by identifying the issues quicker and immediately contacting a veterinarian immediately.
Believe it or not, sometimes spending more quality time with Fido or providing your mate with a separate room with a comfortable dog bed or even a dog crate or an area in your house that's serine for a couple of months may help eliminate trauma as a reason for their panting behaviors. Panting is also a psycho-immune response and it could be way less severe than one might think it so. So always pay special attention and give your dog lots of love.