Pet Cloning Becoming Mainstream?
Pet Cloning Becoming Mainstream?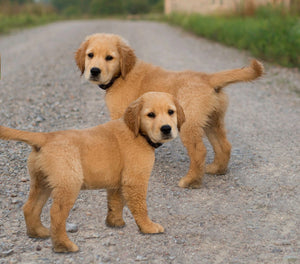 Pet cloning becoming mainstream?

Cloning animals isn't something new we have been hearing about it for years. While Dolly the sheep wasn't the first cloned mammal Dolly the sheep was instrumental step in the cloning process. If you look at ViaGens site, the cost of cloning a dog is $50,000 and cat cloning is $35,000 in two installments. While this isn't affordable for most the prices have come down substantially.
Why clone your pet?
Cloning your pet is still relatively new and some people even think that we can't clone pets. There are several reasons why people clone their pets. Having an exact replica of your pet that you just lost is a great reason to clone your pet. If your dog or cat is on its last legs, you can preserve its genetic material while it's still alive to clone after it has passed. When you have grown accustomed to your pet getting a new one sometimes isn't even an option. When you own a dog or cat it becomes family and if you have the means to keep that family around longer wouldn't you?
Celebrities Who Are Cloning Pets
There are many stars that are cloning their pets like Barbara Streisand, Simon Cowell, Diane Von Furstenberg these are just a few that are cloning their dogs. Now cloning isn't just for celebrities with new developments in technology we can see that cloning pets will get cheaper in the future.
Are Clones Just A Replacement
In short yes, they are a replacement. If you are looking to have an almost exact looking twin for a dog that you just lost this is a great option. However, the personalities from the clone and your original dog will be different. There isn't a way to copy over your dog's mannerisms and personality it will just look exactly like the one you lost. What you do with your money is your own prerogative, but we can think of a few things we can do with $50,000.
Have any interesting news or articles we are glad to hear it feel free to contact us or comment!