Best ways to teach your pet to stop barking
Best ways to teach your pet to stop barking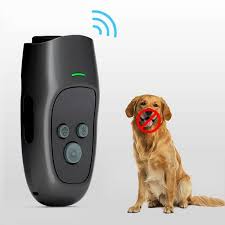 Barking is a normal activity for dogs, but excessive barking can become a problem for owners. Whether it's a reaction to environmental stimuli or a behavioral issue, understanding the underlying cause and employing the proper techniques is crucial.
Understand the Reason Behind Barking
1. Attention Seeking
2. Boredom or Loneliness
3. Anxiety or Fear
4. Territorial Behavior
Techniques to Stop Barking
Ignore the Barking
Ignoring attention-seeking barking and rewarding quiet behavior is a proven technique.
Provide Mental and Physical Stimulation
Engaging your dog with toys and exercise can prevent boredom-related barking.
Use Positive Reinforcement
Positive reinforcement methods can teach a dog to associate quiet behavior with rewards.
Teach the "Quiet" Command
Train your dog to understand a command that means to stop barking.
Socialization
Proper socialization helps to reduce fear or anxiety-related barking.
Use Specialized Products
There are various products to aid in training, such as anti-barking collars and sound devices.
Professional Help
If the barking persists, professional dog trainers or veterinarians can provide specialized care.
Teaching your pet to stop barking is a complex process that requires patience and understanding of your dog's individual needs. By employing these strategies and utilizing the products and resources available, you can create a peaceful environment for both you and your pet.