Best Pet Products This Summer
Best Pet Products This Summer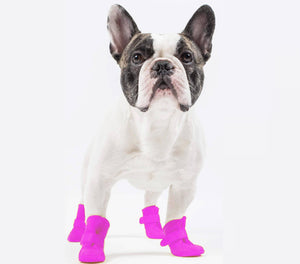 Best pet products this summer
We are compiling our best pet products this summer season. From fashion to toys and everything in between our pet products demand to be seen. So, buckle up for the road trip ahead with a pawsitive outlook instead.
Our Pet Life Elastic All-Terrain Dog Shoes comes in three different colors black, blue, and pink. Keep your pets paws off the asphalt they are stylish and comfortable for small to large dogs. What is great about these is that they can be used year-round even in the snow.
Next on the list of Pet Life best pet summer products is the Denta-toss Frisbee chew and fetch waterproof floating toy. Our dog Frisbee has handles on it which is a perfect dog toy for tug of war in the summer. This toy is also the perfect size for small to large dogs. The circumference is only 8 inches small enough for a new puppy but large enough for a full-sized dog. Having fun in the sun couldn't be easier!
Taking your pets out all day during the summer is great we love to spend time with our pets too. Giving your pets water and food on the way is a hassle. You need to either cup your hands to give them water or try put them in a water fountain to drink which is gross. Our Pet Life Wallet Folding Waterproof Dog Bowl is the perfect accessory for you food and water isn't a problem and for under $10 you can get a matching pair.
These are just a few of the pet products we are offering this summer make sure you keep a look out for our summer collection (coming soon)