Are Fish Pets?
Are Fish Pets?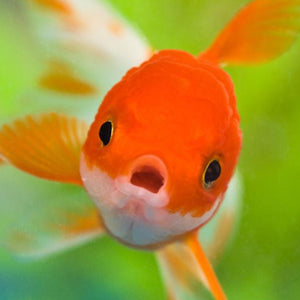 Are Fish Pets?
Before we get to the nitty-gritty details on why fish are great pets we need to figure out what is considered a pet in the first place. The definition of the word pet means "Any domesticated animal that is kept as a companion and cared for affectionately." I have heard people say on countless occasions that "fish aren't pets because you can't pet them or interact with them." There are countless videos on YouTube of people interacting with their fish. I love my fish and I think they are great pets I personally own two golden wonder killifish that interact with me.
What is the stigma of fish not being pets?
The stigma arises from a few things interaction, emotional connection, & personality. The interaction section we already covered so let's get into the emotional connection. If a dog passes away vs. a fish passing away is two different feelings. As a person who owns many different types of animals I can say that this is true. I have had fish die on occasion and even lost my entire fish tank during hurricane sandy. The emotional connection of losing a dog or almost losing a dog was a lot stronger of a feeling than losing a tank full of fish. This doesn't mean that I don't care about my fish or love my fish it just means that I had a stronger emotional connection with my dog. Just because you have a deeper connection with one of your pets doesn't mean that the other one isn't a pet. If you have a deeper connection with one human over another it doesn't mean that they aren't human.
When it comes to personality you might not be interacting with your fish enough to see that it has a unique personality. I have pets that shy, outgoing, inquisitive, etc. Every one of my fish has a different personality to where I can tell two identical fish apart based on their mannerisms. Saying that fish don't have personalities means that you haven't spent enough time with them to learn that they have their own unique personality traits.  
Have any interesting news or articles we are glad to hear from you!